Cyberline Racing
APK + MOD (Unlimited money,Free purchase,Infinite) v1.0.11131
Updated on
APK Detail
| | |
| --- | --- |
| Package Name | com.cmta.cyberlineracing |
| Category | Racing |
| MOD Features | Unlimited money,Free purchase,Infinite |
| Version | 1.0.11131 |
| Size | 237.68 MB |
| Requires | 2.3 and up |
| Developer | Creative Mobile Publishing |
| Price | Free |
Main Content
Mod Information
Infinite Money
you can get free chips from watch video .. some time u will to get 99999 but almost time .. not working .
Cyberline Racing App Detail
Cyberline Racing is the triumph of the death racing genre!
This game combines action packed shooting with adrenaline pumped races, delivering an explosive experience. Load your car with guns and put your driving skills to the ultimate test as you dodge missiles, destroy enemy cars, and race to the top of the online rankings!

DEATH RACE 2086
In the late 21st century the world has been brought to its knees by the greed of humankind. The political and economic breakdown has forged a path of violence and outlaws rule the world. War and chaos plays into the hands of greedy corporations. To sustain the blood-lust, a powerful organization named Cyberline Corp decides to organize a breathtaking show - a race to the death.

Run by a heartless racer by the name Inferno, Cyberline Corp's hidden goal is to test new warfare technologies on the field, in combat closed situations, a goal it plans to achieve during violent and adrenaline charged races. The death race has brought together the very worst of the past civilization: murderers, discarded androids and people who have nothing else to lose. You will have to battle against them on the racing track where you don't just win a race, you gain the right to live.

STUNNING COMBAT CARS
Unlock 30+ stunning combat cars and design them into the ultimate racing monsters. Choose from 4 different car classes including heavy armored SUVs, lightweight super cars and technologically advanced racing fortresses. Paint your car in whatever color you want, apply awesome decals, and install sick rims; make your car truly unique!

COMPETE ONLINE AND RULE THE LEADERBOARDS
Join the online competitions! Race against players all around the world, ram, overtake, blow them up and win at all costs! Loot legendary materials and blueprints. Improve your online rankings and make your mark on the global Leaderboard!

VAST ARSENAL OF GUNS
Equip your combat car with metal-crushing firepower to bring total mayhem! Choose from a large variety of guns: lethal rockets, precise lasers, explosive mortars, swift machine-guns, boiling oil or advanced firearms like the drain-gun and energy blaster.

EPIC UPGRADES
Collect materials and blueprints to upgrade your car's shield, body, ram, speed and nitro. And if you still think it's not enough, you can always enhance your guns so that you have the best chance of winning and your enemies have the best chance of getting destroyed!

POST-APOCALYPSE BATTLEFIELDS
Battle on racing tracks set in the most thrilling and exotic locations, from cyberpunk slums to snowy mountains and scorching deserts, endless skyscrapers, volcanic islands and abandoned military bases. Learn the shortcuts and dodge the barricades.

MASSIVE CONTENT DEPTH
1000+ career events, 100+ levels of upgrades, 4 unique game modes. An endless stream of single-player content!

Cyberline Racing is the best next-gen death racing game that is sure to get your adrenaline pumping! Step on the gas, put your finger on the trigger and download Cyberline Racing right now!

AWESOME COMMUNITY
Meet other players and find out more about Cyberline Racing:
* Facebook: https://goo.gl/UMXlQ2
* Twitter: https://goo.gl/Kjs9IA
* Instagram: https://goo.gl/IVh1qr
* Youtube: https://goo.gl/yqO1o2

IMPORTANT
* Cyberline Racing allows you to purchase virtual items within the game.
* 512 MB of ram are required and 1 GB is recommended.

TROUBLESHOOTING
If the game doesn't start up, runs slowly or crashes, please get in touch and we'll do our best to help. You can reach us by sending an email to [email protected].
How to download and install Cyberline Racing Mod APK :
Open your phone's settings and go to the "Security & Privacy" option.
Find the option of "Unknown Sources" and turn it on (skip this step if it is already turned on).
Download and find Cyberline Racing Mod APK to be installed, which can be downloaded through a computer or mobile browser.
Click the downloaded APP installation package, the system will prompt whether to allow the installation of the APP, click "Continue to install".
During the installation process, the system may prompt that the APP needs to access certain device permissions, and the user needs to authorize according to the APP functional requirements.
After the installation is complete, you can find Cyberline Racing MOD on your Android device, and click to use it.
After the installation is complete, it is recommended to turn off the "Unknown Sources" option to prevent other malware from being installed on the device in a similar way.
Notes:
To avoid downloading and installing malicious programs, please try to download apps from official websites or trusted app stores.
Before installing the APP, you should check the permissions of the APP first, and do not easily authorize high-risk permissions to avoid leaking personal information.
Regularly update and upgrade the APP to fix possible bugs and weaknesses.
After installing the APP, it is recommended to install anti-virus software to strengthen device protection and security.
Safety statement
Cyberline Racing Mod APK has been tested and verified by multiple mainstream antivirus software to ensure that it does not contain any malicious programs or viruses. We will constantly update and strengthen security measures to protect user data and privacy.
However, since Cyberline Racing Mod APK comes from an unknown source, there are certain security risks. Therefore, we recommend that users carefully understand the functions and permissions of the APP before downloading and using it, and perform antivirus detection and upgrade operations on mobile phones or computers to avoid installing and using possible malicious programs.
At the same time, we also remind users to pay attention to the following safety precautions:
Download and install APPs should be obtained from official websites or trusted channels, and try to avoid downloading and installing from informal channels;
Do not install apps from unknown sources, and try to avoid using apps from unknown sources;
Do not easily authorize APP to access your private information and device permissions, including address book, camera, location, etc.;
Regularly clean up useless files and caches in your phone or computer to avoid excessive occupation of system resources and impact on device performance;
Upgrade operating systems and software versions in a timely manner, and patch security loopholes and weaknesses.
We attach great importance to the security and privacy of users, and will do our best to ensure the security of users' data and information. Thank you for your understanding and support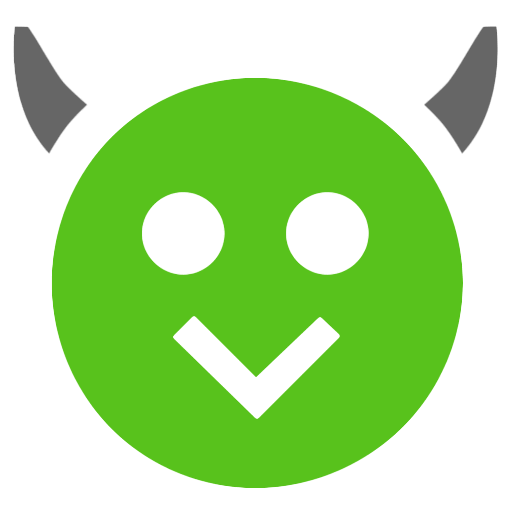 HappyMod
Best Mod Downloader
Fast, Safe, 100% working
More App from same developer