Default App Manager APK + MOD (Paid for free,Free purchase) v2.2.0
Updated on
APK Detail
| | |
| --- | --- |
| Package Name | app.defaultappmanager.pro |
| Category | Tools |
| MOD Features | Paid for free,Free purchase |
| Version | 2.2.0 |
| Size | 2.87 MB |
| Requires | 5.0 and up |
| Developer | Webserveis |
| Price | Free |
Main Content
Mod Information
Paid For Free
Default App Manager App Detail
Default App Manager is a tool that facilitates the management of predetermined applications.

Manage default applications when launch an action or opening a file.
With Defaul App Manager, it facilitates the management of the default apps established on your Android device.

Default Action Apps:
Set the default application to send or receive emails, surf the internet, app to take photos, view the photos of the gallery, music player, etc ...

File Association:
Manage file association, set which app will start by default when opening a file type.

Deep links: (coming soon)
Visualize the deep links and their direct connection to the app.

Features:
• List of the default applications.
• View and open the default apps.
• Clear the default values ​​of a particular category.
• Reset the default app.
• View and set the app associated with a file type.
• See the deep links.

►Remember:
Depending on the version of Android that we have on our device, more categories will appear.
As of Android M google has added management of predetermined apps, an option of difficult access, use the direct access of the menu of the application

Categories of the default applications
• Home screen
• Device assistant
• Handling of calls and messages
• Contacts agenda
• Web navigator
• Email client
• Clock, Calendar
• Camera and video application
• Image viewer
• Music player
• Navigation and map viewer
• Apps store
• Input method

Languages
Translate to: English and spanish



FAQ
This application solves the following frequently asked questions:
How to remove the default application?
Clicking on the remove action will open the application settings page, where you can delete the default values.
How to change the default application?
First, the current default application must be removed.
When there is no default application, tap to select an application from the list.
Why removing the default application even shows it?
If there is only one compatible app for a default action, Android will always use it directly.
Android M and later
As of Android M Google added that when requesting the opening of an App for the first time, it lets you choose "only this time" or "always" to set the app as default you must select "Always". Make sure the application is established.
Where to find the default application manager in Android?
As of Android M, there is a section for managing predetermined applications, although it is still difficult to access.
Use the Go Default Apps Settings menu to directly open the Default Apps window.
How to download and install Default App Manager Mod APK :
Open your phone's settings and go to the "Security & Privacy" option.
Find the option of "Unknown Sources" and turn it on (skip this step if it is already turned on).
Download and find Default App Manager Mod APK to be installed, which can be downloaded through a computer or mobile browser.
Click the downloaded APP installation package, the system will prompt whether to allow the installation of the APP, click "Continue to install".
During the installation process, the system may prompt that the APP needs to access certain device permissions, and the user needs to authorize according to the APP functional requirements.
After the installation is complete, you can find Default App Manager MOD on your Android device, and click to use it.
After the installation is complete, it is recommended to turn off the "Unknown Sources" option to prevent other malware from being installed on the device in a similar way.
Notes:
To avoid downloading and installing malicious programs, please try to download apps from official websites or trusted app stores.
Before installing the APP, you should check the permissions of the APP first, and do not easily authorize high-risk permissions to avoid leaking personal information.
Regularly update and upgrade the APP to fix possible bugs and weaknesses.
After installing the APP, it is recommended to install anti-virus software to strengthen device protection and security.
Safety statement
Default App Manager Mod APK has been tested and verified by multiple mainstream antivirus software to ensure that it does not contain any malicious programs or viruses. We will constantly update and strengthen security measures to protect user data and privacy.
However, since Default App Manager Mod APK comes from an unknown source, there are certain security risks. Therefore, we recommend that users carefully understand the functions and permissions of the APP before downloading and using it, and perform antivirus detection and upgrade operations on mobile phones or computers to avoid installing and using possible malicious programs.
At the same time, we also remind users to pay attention to the following safety precautions:
Download and install APPs should be obtained from official websites or trusted channels, and try to avoid downloading and installing from informal channels;
Do not install apps from unknown sources, and try to avoid using apps from unknown sources;
Do not easily authorize APP to access your private information and device permissions, including address book, camera, location, etc.;
Regularly clean up useless files and caches in your phone or computer to avoid excessive occupation of system resources and impact on device performance;
Upgrade operating systems and software versions in a timely manner, and patch security loopholes and weaknesses.
We attach great importance to the security and privacy of users, and will do our best to ensure the security of users' data and information. Thank you for your understanding and support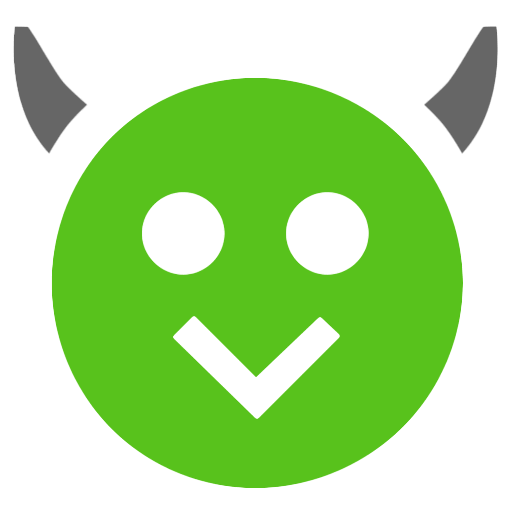 HappyMod
Best Mod Downloader
Fast, Safe, 100% working