Bangbang Rabbit!
APK + MOD v1.0.9
Updated on
APK Detail
| | |
| --- | --- |
| Package Name | com.actgames.amg.android.gl |
| Category | Action |
| MOD Features | |
| Version | 1.0.9 |
| Size | 116.26 MB |
| Requires | 4.4 and up |
| Developer | X Land |
| Price | Free |
Main Content
Mod Information
No
Bangbang Rabbit! App Detail
The best role-play battle game is coming!
Monsters are invading your Rabbit Kingdom! Jump into the arena, take up your sword, guard your home, be the legend!
Join the fight for a truly endless adventure! You can show off your fighting skills with abandon and earn amazing rewards!

How to play
•TAP to attack hundreds of monsters and enemies on various exciting scenarios
• Collect precious weapons and armors from various randomized events, to help you fully customize your rabbit warrior and defeat the evil enemies!
• Acquire countless combinations of unique skills to help you survive.
• Fight your way through monster-ridden worlds!

Features
• You will be immersed in a dark fantasy world setting with hack and slash gameplay!
• Easy to play, make super punchy attacks just through arrow keys!
• Very satisfying role play experience with epic graphics and great battles!
• Random and unique skills to build a special fighting mode!
• Improve your equipment and try out different combat tactics!
• Acquire adequate rewards including golds and gems by fighting and making right choices on random events !

Come on! Let's fight!!!

Support:

* Follow us on social media for more information and get support:
Facebook: https://www.facebook.com/BangbangRabbit
Email: [email protected]
How to download and install Bangbang Rabbit! Mod APK :
Open your phone's settings and go to the "Security & Privacy" option.
Find the option of "Unknown Sources" and turn it on (skip this step if it is already turned on).
Download and find Bangbang Rabbit! Mod APK to be installed, which can be downloaded through a computer or mobile browser.
Click the downloaded APP installation package, the system will prompt whether to allow the installation of the APP, click "Continue to install".
During the installation process, the system may prompt that the APP needs to access certain device permissions, and the user needs to authorize according to the APP functional requirements.
After the installation is complete, you can find Bangbang Rabbit! MOD on your Android device, and click to use it.
After the installation is complete, it is recommended to turn off the "Unknown Sources" option to prevent other malware from being installed on the device in a similar way.
Notes:
To avoid downloading and installing malicious programs, please try to download apps from official websites or trusted app stores.
Before installing the APP, you should check the permissions of the APP first, and do not easily authorize high-risk permissions to avoid leaking personal information.
Regularly update and upgrade the APP to fix possible bugs and weaknesses.
After installing the APP, it is recommended to install anti-virus software to strengthen device protection and security.
Safety statement
Bangbang Rabbit! Mod APK has been tested and verified by multiple mainstream antivirus software to ensure that it does not contain any malicious programs or viruses. We will constantly update and strengthen security measures to protect user data and privacy.
However, since Bangbang Rabbit! Mod APK comes from an unknown source, there are certain security risks. Therefore, we recommend that users carefully understand the functions and permissions of the APP before downloading and using it, and perform antivirus detection and upgrade operations on mobile phones or computers to avoid installing and using possible malicious programs.
At the same time, we also remind users to pay attention to the following safety precautions:
Download and install APPs should be obtained from official websites or trusted channels, and try to avoid downloading and installing from informal channels;
Do not install apps from unknown sources, and try to avoid using apps from unknown sources;
Do not easily authorize APP to access your private information and device permissions, including address book, camera, location, etc.;
Regularly clean up useless files and caches in your phone or computer to avoid excessive occupation of system resources and impact on device performance;
Upgrade operating systems and software versions in a timely manner, and patch security loopholes and weaknesses.
We attach great importance to the security and privacy of users, and will do our best to ensure the security of users' data and information. Thank you for your understanding and support
Versions History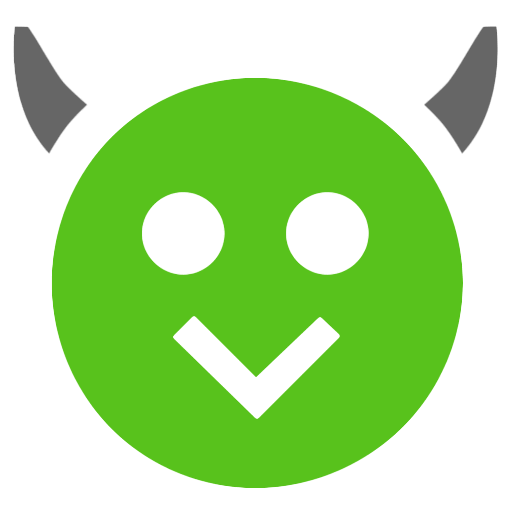 HappyMod
Best Mod Downloader
Fast, Safe, 100% working