Shadow Fight 2
APK + MOD (Unlimited money,Full) v2.30.0
Updated on
APK Detail
| | |
| --- | --- |
| Package Name | com.nekki.shadowfight |
| Category | Action |
| MOD Features | Unlimited money,Full |
| Version | 2.30.0 |
| Size | 148.42 MB |
| Requires | 4.4 and up |
| Developer | Nekki |
| Price | Free |
Main Content
Shadow Fight 2 Mod Video
Mod Information
All weapons, including Titans, can be used, characters are at full level, and gems can't be used up
Shadow Fight 2 App Detail
The sequel to the famous Facebook smash hit with 40 million users

Shadow Fight 2 is a nail-biting mix of RPG and classical Fighting. This game lets you equip your character with countless lethal weapons and rare armor sets, and features dozens of lifelike-animated Martial Arts techniques! Crush your enemies, humiliate demon bosses, and be the one to close the Gate of Shadows. Do you have what it takes to kick, punch, jump, and slash your way to victory? There's only one way to find out.

- Plunge into epic combat sequences, rendered in astonishingly lifelike detail by an
all-new animation system.

- Devastate your enemies with delightfully intuitive controls, thanks to an all-new
fighting interface designed especially for touchscreens.

- Enter the "Underworld" and fight with friends against fearsome bosses!

- Journey through six different worlds full of menacing demons in this action-
packed, adrenaline-fueled combat RPG with an immersive, intriguing storyline.

- Customize your fighter with epic swords, nunchacku, armor suits, magical powers,
and more.

Shadow Fight 2. May the battle begin!
How to download and install Shadow Fight 2 Mod APK :
Open your phone's settings and go to the "Security & Privacy" option.
Find the option of "Unknown Sources" and turn it on (skip this step if it is already turned on).
Download and find Shadow Fight 2 Mod APK to be installed, which can be downloaded through a computer or mobile browser.
Click the downloaded APP installation package, the system will prompt whether to allow the installation of the APP, click "Continue to install".
During the installation process, the system may prompt that the APP needs to access certain device permissions, and the user needs to authorize according to the APP functional requirements.
After the installation is complete, you can find Shadow Fight 2 MOD on your Android device, and click to use it.
After the installation is complete, it is recommended to turn off the "Unknown Sources" option to prevent other malware from being installed on the device in a similar way.
Notes:
To avoid downloading and installing malicious programs, please try to download apps from official websites or trusted app stores.
Before installing the APP, you should check the permissions of the APP first, and do not easily authorize high-risk permissions to avoid leaking personal information.
Regularly update and upgrade the APP to fix possible bugs and weaknesses.
After installing the APP, it is recommended to install anti-virus software to strengthen device protection and security.
Safety statement
Shadow Fight 2 Mod APK has been tested and verified by multiple mainstream antivirus software to ensure that it does not contain any malicious programs or viruses. We will constantly update and strengthen security measures to protect user data and privacy.
However, since Shadow Fight 2 Mod APK comes from an unknown source, there are certain security risks. Therefore, we recommend that users carefully understand the functions and permissions of the APP before downloading and using it, and perform antivirus detection and upgrade operations on mobile phones or computers to avoid installing and using possible malicious programs.
At the same time, we also remind users to pay attention to the following safety precautions:
Download and install APPs should be obtained from official websites or trusted channels, and try to avoid downloading and installing from informal channels;
Do not install apps from unknown sources, and try to avoid using apps from unknown sources;
Do not easily authorize APP to access your private information and device permissions, including address book, camera, location, etc.;
Regularly clean up useless files and caches in your phone or computer to avoid excessive occupation of system resources and impact on device performance;
Upgrade operating systems and software versions in a timely manner, and patch security loopholes and weaknesses.
We attach great importance to the security and privacy of users, and will do our best to ensure the security of users' data and information. Thank you for your understanding and support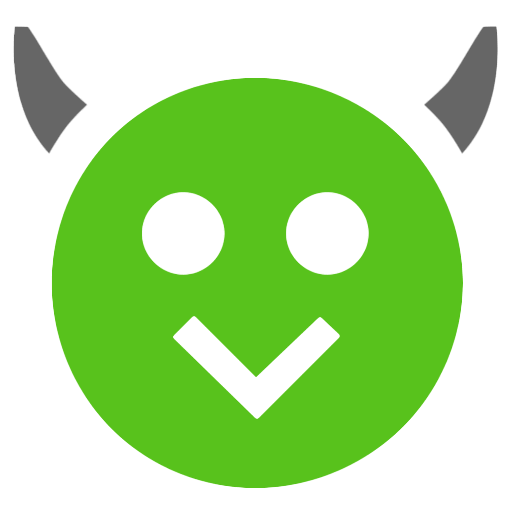 HappyMod
Best Mod Downloader
Fast, Safe, 100% working