House Flipper: Home Design
APK + MOD (Unlimited money) v1.330
Updated on
APK Detail
| | |
| --- | --- |
| Package Name | com.imaginalis.HouseFlipperMobile |
| Category | Simulation |
| MOD Features | Unlimited money |
| Version | 1.330 |
| Size | 339.98 MB |
| Requires | 4.4 and up |
| Developer | Playway Sa |
| Price | Free |
Main Content
House Flipper: Home Design Mod Video
Mod Information
MOD, Unlimited Money
House Flipper: Home Design App Detail
Have you ever dreamed about running your own renovation company? Now you can do it wherever you are with the mobile edition of the PC hit - the House Flipper simulation game - on your mobile device. House Flipper is the best free one-man makeover crew on the market. Become an interior & house designer and start your very own business. Carry out orders, renovate, decorate houses, and sell them with profit afterwards! Get new skins for your tools.

House Flipper: Home Design, Simulator Games features:

✔️ Awesome, realistic 3D graphics
✔️ Smooth intuitive and addictive gameplay (60 FPS gameplay)
✔️ Different interesting tasks
✔️ Buying, renovating, and selling houses as well as interior decoration
✔️ Leveling up and upgrading tools
✔️ Over 500 adorable decoration and furniture (bed, nightstand, night table, chair, TV cabinet, commode, armchair, sofa and many more items to unlock)

And all of that is waiting for you in the mobile adaptation of the most liked simulation flipping game: House Flipper simulator. Fix & Flip. Become the most famous house flipper and interior house designer.

COMPLETE ORDERS

A great adventure awaits you in the House Flipper simulator - the world of renovations! Perform interesting orders that will make you feel like a real house flipper. Meet colorful characters such as Eleanor Moore and her artistically gifted animals (whose activities will be followed by cleaning). Renovate the art connoisseur's museum, Giuseppe Clavier, and help the squat residents renovate their ruined house. House Flipper, home design simulator offers you various locations equipped with characteristic items.

DECORATE INTERIORS

Become an interior & house designer and arrange interiors according to your own ideas, using available items and a wide range of paints. Most of the items available in the game have from several to over a dozen variants, which you will unlock as you progress in the game. Learn not only their purpose but also the story behind them (background). What does a cat have to do with haiku writing? Why are the Babylonian invaders buying souvenirs there? You will find answers to more strange questions in the descriptions of over 500 items available in the game. All this in realistic 3D graphics!

GAIN EXPERIENCE

As you progress in House Flipper simulator you'll level up and improve your tools. Advance to the next levels to complete the tasks (quests) faster. Why hurt your hands when you can have gloves made of hardened smurf leather? Using unlocked items, you can arrange the interior of your office according to your own design. It can be stylish, but also ... A cat tree in the middle of the room? Why not? It's your idea after all! If you love playing simulation, house renovation, and home design games, you will fall in love with House Flipper renovation & decor game.

BUY, RENEW, DECOR, SELL

You can unlock new items, buy various, though not always beautiful houses with cash and Flipcoins acquired during orders. Renovate your new house and turn it into your office, or negotiate a convenient sale price at a real estate agency. It doesn't matter if you clean the Trash in M5 or polish the Crimson Corner. Each of them can become your haven on the path of developing your own career in the house flipping industry or a source of additional profit.
How to download and install House Flipper: Home Design Mod APK :
Open your phone's settings and go to the "Security & Privacy" option.
Find the option of "Unknown Sources" and turn it on (skip this step if it is already turned on).
Download and find House Flipper: Home Design Mod APK to be installed, which can be downloaded through a computer or mobile browser.
Click the downloaded APP installation package, the system will prompt whether to allow the installation of the APP, click "Continue to install".
During the installation process, the system may prompt that the APP needs to access certain device permissions, and the user needs to authorize according to the APP functional requirements.
After the installation is complete, you can find House Flipper: Home Design MOD on your Android device, and click to use it.
After the installation is complete, it is recommended to turn off the "Unknown Sources" option to prevent other malware from being installed on the device in a similar way.
Notes:
To avoid downloading and installing malicious programs, please try to download apps from official websites or trusted app stores.
Before installing the APP, you should check the permissions of the APP first, and do not easily authorize high-risk permissions to avoid leaking personal information.
Regularly update and upgrade the APP to fix possible bugs and weaknesses.
After installing the APP, it is recommended to install anti-virus software to strengthen device protection and security.
Safety statement
House Flipper: Home Design Mod APK has been tested and verified by multiple mainstream antivirus software to ensure that it does not contain any malicious programs or viruses. We will constantly update and strengthen security measures to protect user data and privacy.
However, since House Flipper: Home Design Mod APK comes from an unknown source, there are certain security risks. Therefore, we recommend that users carefully understand the functions and permissions of the APP before downloading and using it, and perform antivirus detection and upgrade operations on mobile phones or computers to avoid installing and using possible malicious programs.
At the same time, we also remind users to pay attention to the following safety precautions:
Download and install APPs should be obtained from official websites or trusted channels, and try to avoid downloading and installing from informal channels;
Do not install apps from unknown sources, and try to avoid using apps from unknown sources;
Do not easily authorize APP to access your private information and device permissions, including address book, camera, location, etc.;
Regularly clean up useless files and caches in your phone or computer to avoid excessive occupation of system resources and impact on device performance;
Upgrade operating systems and software versions in a timely manner, and patch security loopholes and weaknesses.
We attach great importance to the security and privacy of users, and will do our best to ensure the security of users' data and information. Thank you for your understanding and support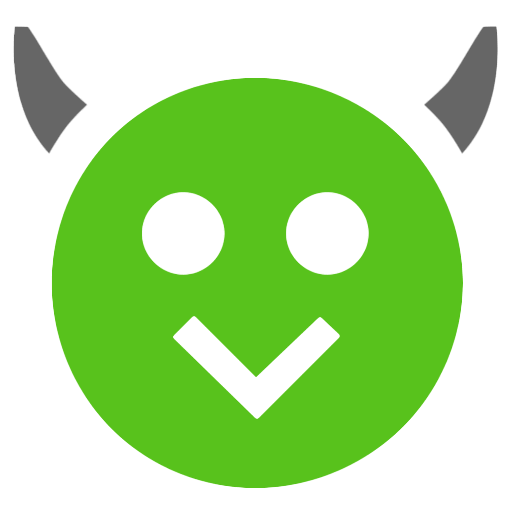 HappyMod
Best Mod Downloader
Fast, Safe, 100% working