Rope Hero
APK + MOD (Unlimited money) v3.4.3
Updated on
APK Detail
| | |
| --- | --- |
| Package Name | com.mgc.rope.hero |
| Category | Action |
| MOD Features | Unlimited money |
| Version | 3.4.3 |
| Size | 93.14 MB |
| Requires | 4.4 and up |
| Developer | Naxeex Llc |
| Price | Free |
Main Content
Rope Hero Mod Video
Mod Information
Unlimited money
Rope Hero App Detail
Welcome to the city of heroes. Your stylish hero in a protective SCI-FI suit is ready to act. A third-person action game in a big city awaits you. The game location is full of dangerous and exciting adventures. Plunge into the open 3D world with your hero and fight with gangsters. You have to act in a modern metropolis. The city map is open from the very beginning, this will allow you to visit anywhere in the city. The city hides a large number of secrets and mini-games. Explore the urban jungle, discover interesting places for you and find out what is happening there. For example, at a military base, you can get ammo, weapons, a first-aid kit, or unique military equipment for you. The game has cool guns, beautiful cars, realistic physics and much more. To fight against bandits, your man will have superpowers. It's time to become a superhero. It's time to become strong, fast and hardy.

The game world is full of various dangers. Street gangs engaged in illegal activities flooded the city streets. Thieves and killers will lie in wait for you at every turn. Corrupt police will interfere with your confrontation. The harsh city streets will not let you relax. Here you can easily be robbed or beaten. Beware of street gangs in the alleys if you are not ready for the confrontation.

The main mission of your hero is to infiltrate an underground empire. To do this, you need to complete tasks in order to understand how the criminal world works. Fight petty crime and car thieves. Earn game resources to spend them on the purchase of necessary things. When you realize that you've fully figured out in the city, act like a superhero. Eliminate all the bandits and the rest of the evil that has enveloped this city.

If you get tired of the intense action, you can always calmly explore the city in a car with good music. The game features beautiful sports cars and a large list of radio stations. Ride to interesting places.

Take your daily rewards. Come and get rewards every day and get the main prize for free. In the game, you can always replenish the supply of crystals by receiving them for free several times a day.

When passing the game, your hero will receive a level that depends on the gaming experience. The hero's skill grows in the direction with which you interact most.

Get all the achievements and unlock a valuable prize.

Customize your character, equip your hero with the best that the game gives. In the game store you will find various skins for your hero. Each skin has its own set of boosts. You will be able to collect a unique skin for your hero by creating it from spare parts from other costumes. Learn the parameters of costumes and choose only the best for your hero.

The game has interesting 3D graphics. Improved lighting and visual effects. All this, together with good optimization, will allow you to enjoy the game on both a weak device and a powerful one.

Your hero can have the maximum set of superpowers. Some of your hero's abilities are unlimited and always available. Other abilities you can buy in the heroes store.
Flying - will allow you to become even cooler. Since you can fly anywhere in the city whenever you want.
Super rope is the basic ability of a superhero, it is infinite, with its help the hero can fly between buildings and climb like a climber.
Super Jumps - Super jumps and flying allow you to quickly move around the city, dodge enemies and do other interesting things.

In difficult fights with enemies, the superhero's abilities may not be enough. For this, the game has a weapons store. You can buy everything you need.
In the game a large number of vehicles you can ride on any of them. Get equipment and keep it in your garage.
You can find or buy a tank and be safe.

Become an urban legend. The city is waiting for you. Take advantage of the superhero to the maximum.
How to download and install Rope Hero Mod APK :
Open your phone's settings and go to the "Security & Privacy" option.
Find the option of "Unknown Sources" and turn it on (skip this step if it is already turned on).
Download and find Rope Hero Mod APK to be installed, which can be downloaded through a computer or mobile browser.
Click the downloaded APP installation package, the system will prompt whether to allow the installation of the APP, click "Continue to install".
During the installation process, the system may prompt that the APP needs to access certain device permissions, and the user needs to authorize according to the APP functional requirements.
After the installation is complete, you can find Rope Hero MOD on your Android device, and click to use it.
After the installation is complete, it is recommended to turn off the "Unknown Sources" option to prevent other malware from being installed on the device in a similar way.
Notes:
To avoid downloading and installing malicious programs, please try to download apps from official websites or trusted app stores.
Before installing the APP, you should check the permissions of the APP first, and do not easily authorize high-risk permissions to avoid leaking personal information.
Regularly update and upgrade the APP to fix possible bugs and weaknesses.
After installing the APP, it is recommended to install anti-virus software to strengthen device protection and security.
Safety statement
Rope Hero Mod APK has been tested and verified by multiple mainstream antivirus software to ensure that it does not contain any malicious programs or viruses. We will constantly update and strengthen security measures to protect user data and privacy.
However, since Rope Hero Mod APK comes from an unknown source, there are certain security risks. Therefore, we recommend that users carefully understand the functions and permissions of the APP before downloading and using it, and perform antivirus detection and upgrade operations on mobile phones or computers to avoid installing and using possible malicious programs.
At the same time, we also remind users to pay attention to the following safety precautions:
Download and install APPs should be obtained from official websites or trusted channels, and try to avoid downloading and installing from informal channels;
Do not install apps from unknown sources, and try to avoid using apps from unknown sources;
Do not easily authorize APP to access your private information and device permissions, including address book, camera, location, etc.;
Regularly clean up useless files and caches in your phone or computer to avoid excessive occupation of system resources and impact on device performance;
Upgrade operating systems and software versions in a timely manner, and patch security loopholes and weaknesses.
We attach great importance to the security and privacy of users, and will do our best to ensure the security of users' data and information. Thank you for your understanding and support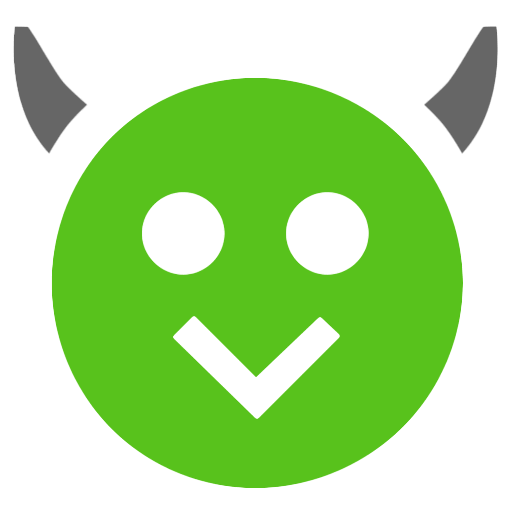 HappyMod
Best Mod Downloader
Fast, Safe, 100% working